Back to Clients
About easyJet
easyJet has entered into a partnership with GOOSE Recruitment to deliver an extensive recruitment campaign aimed at finding ambitious aviation professionals to join their highly reputable and expanding operations.
easyJet is a market-leading low-cost British airline headquartered out of Luton Airport, London.
easyJet has seen tremendous expansion and is now Europe's leading airline in Europe. They are proud to have been named as Britain's Most Admired Company of 2020 in the transport sector, retaining the leading position for a second year running.
Flying over 90 million passengers a year, easyJet employs over 10,000 people and they are still growing. They need the very best aviation professionals to help them in this journey. Do you have what it takes to be the face of easyJet?
Learn more about easyJet
Innovation is in the DNA of easyJet. They believe it is crucial to their continued success, it drives them to look at new technologies.
easyJet has high-calibre teams that work across a number of different areas and specialisms. Whatever role you choose, you'll enjoy a career that's stimulating, fulfilling and exciting.
Find out more about:
Why choose easyJet
easyJet strives for diversity and inclusion in all forms and truly believes that there is one thing that sets them apart, their people. Every one of them. Their pilots and cabin crew. Their engineers and central support teams. They are the ones who make easyJet the huge success story they are today. This is why easyJet offers so much in return, from training and development to rewards and recognition.
easyJet ethos
We support. We empower. We excite. And we do it our way. We're uniquely different. We're easyJet.
easyJet culture
​If you love a challenge, are passionate about what you do and always go above and beyond to exceed expectations - you'll fit right in at easyJet.
It's about big ideas and looking at things differently. It's about delivering for customers, being progressive and successful. It's about doing what matters, in the right way.
That means working in Orange time – and developing in Orange years. One year here is worth two or three years somewhere else.
We're an optimistic bunch of people. We believe in what we do. We're smart enough to bring our ideas to life. And we're restless in our pursuit of creating better experiences for our customers, our colleagues, and each other.
If you're ambitious, digitally-minded, and prepared to work hard, then this is one of the most exciting, progressive, non-hierarchical, and enjoyable environments you could wish to do it in.
Join a passionate team of aviation professionals
The easyJet team are passionate about winning and delivering for customers. Above anything else, they do not compromise on safety and use common sense. They are a team of passionate professionals who take pride in doing a good job.
We are one team. We listen. We care. We give and get authentic feedback. We pull together to get the job done. We are approachable. We muck in. We take the time to help each other out. We succeed as a team.
If you want to play your part within a close-knit team and pull together to get the job done, if you're hard-working and passionate about providing great service – you'll love being part of the easyJet team.
Benefits of working for easyJet
easyJet are a hard-working and fun-loving team and have countless rewards and benefits to suit their diverse group of people, depending on where they are based. Including:
Training, coaching, workshops, and e-learning

Heavily reduced rates on flights

Discounts on hotels, car hire, and holidays

easyJet plus benefits

Plus much more

Get connected with easyJet
​
Current opportunities at easyJet
​
How to apply
If you would like to apply for any of the roles at easyJet, you can apply in the following way:
Apply directly to the job role on the GOOSE website

Contact Brianna Da Rosa or Charlotte Charman on the contact details below: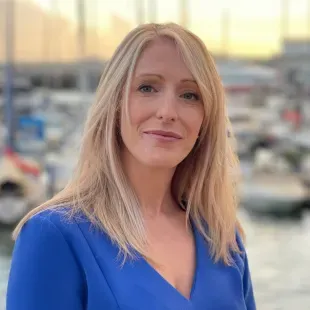 Brianna Da Rosa
Account Manager - easyJet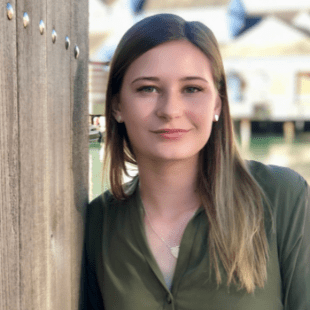 Charlotte Charman
Account Executive - easyJet
B1 Engineer
United Kingdom
Salary is dependent on experience
GOOSE Recruitment are excited to be recruiting on behalf of one of Europe's leading Airlines for B1 Licensed Aircraft Engineers. The Role:  The Licensed Engineer will carry out all scheduled tasks ...
B2 Engineers
West Sussex
Salary is dependent on experience
GOOSE Recruitment are excited to be recruiting on behalf of our client based in London for a B2 Licensed Aircraft Engineer. The Role:  The Licensed Engineer will carry out all scheduled tasks as as...
Contact Brianna Da Rosa to find out more about working for easyJet.