Anita Wiseman shares what life is really like working with aviation businesses and professionals as a Recruitment Consultant at GOOSE Recruitment.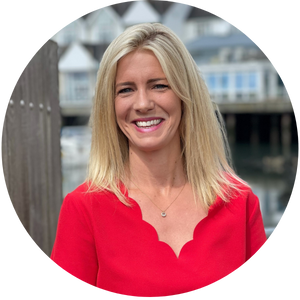 7:45 am: I arrive at work early to get ahead of my emails and get prepared for the day ahead. I have a busy week lined up and I want to make sure everything is in order.
8:00 am: I have a call with a client in Dubai about a new business development role for a private charter company I am recruiting for. It is always best to get in early to ensure I am still talking to them in their morning. That way I still have the entire afternoon to speak with potential candidates in this time zone.
8:30 am: The client call went well, and the client would like us to work exclusively on the opportunity. So, it's time to liaise with the rest of the team and market map candidates we think could be great for the role.
We have a fantastic candidate database, which we have built up as a direct result of being proactive in networking - so we will utilise this. However, one of the main ways we headhunt our candidates is through LinkedIn. We have a highly engaged presence and community on this platform and have seen great results over the years.
9:15 am: Time to look at what the rest of the day looks like. I structure my day using my calendar and today is looking busy. Any spare time I do have, I will dedicate to business development and activity around my objectives and goals.
​
11:00 am: I am working on several roles in the Americas, so I like to spend time on these to ensure my candidates and clients receive updates for when they start their working day. Working in aviation means working with people from across the globe, so being organised on how to best action processes based on time zones is crucial. This mitigates any risk of processes being delayed by days at a time.
12:00 pm: It's been a busy morning; I best break for some lunch. The rest of the team is heading up to Ocean Village Marina for a walk, so I think I will join them and get some fresh sea air.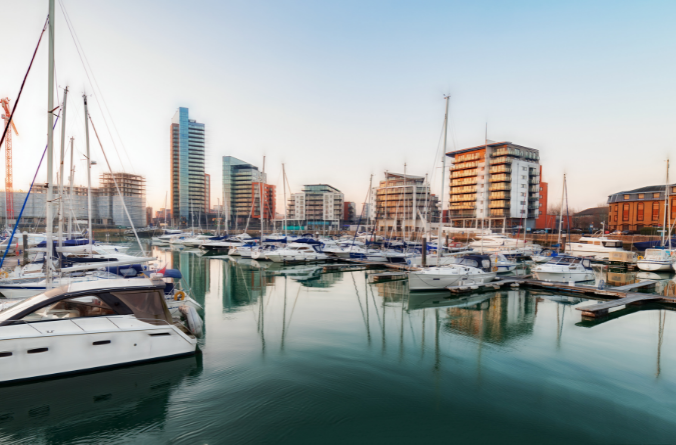 ​
1:00 pm: I have some important client tasks that I need to action. I have a candidate at the final stage interview, so it is important to make sure everyone in the process is aligned on the next steps.
1:30 pm: Typically, I dedicate afternoons to sending contracts to my clients teams and interview invites. This can take quite a bit of time, so it is important to stay on top of this admin, as well as spend time on the phone. We have a great CRM, which speeds up the sending of interview invitations and allows you to be so time efficient and in turn more productive.
3:00 pm: Business development is a crucial part of being a recruitment consultant, so I dedicate a large proportion of my time to this. There are some leading aviation businesses that I would like to partner with, it is time to get onto the phone and try to reach them.
Business development can be challenging at first because hiring managers and business leaders are busy. That is why perseverance, and resilience, paired with a strong network are key to success.
4:45 pm: I am going to make the most of our flexible working benefit today and leave a little bit earlier. We have a great policy which allows us to dictate our hours in the working week. Often, I do like to stay later to make the most of the afternoons, but I have had such a productive day and will pick up again in the morning.
I'm looking forward to catching up with my husband this evening, he works in aviation too, so it is always nice to end the day going through our days before winding down for the evening and preparing for another productive day.
If you're interested in a career with GOOSE, please get in touch by filling out the form below.
​
​
Why do candidates withdraw from job offers?
Let me start by saying that whilst some candidates do withdraw from a job offer, this is not the norm. Changes in the aviation and airline marketplace have influenced some candidates to withdraw fr...
How to keep your new employee engaged - from job offer to start date
You have spent time attracting and interviewing candidates. You have made a great job offer, and this has been accepted by your favourite candidate. They have signed the contract, handed in their n...
How to get your job offer accepted
You have put the time and effort into recruiting for your job opening and you have identified the best candidate for your role. Now you are ready to make the job offer that will secure them as a ne...
Top 10 people in demand in the Aviation and Airline sectors
In 2022 we have seen a noticeable shift in the Aviation and Airline sectors with leaders who had previously needed to downsize during the pandemic, under pressure to rebuild and grow their teams to...
Farnborough International Airshow 2022
​​Farnborough International Airshow is returning for 2022 and at GOOSE Recruitment, we cannot wait to see what is in store. With aviation professionals and enthusiasts coming together for this glob...
​Aviation Festival Asia 2022
Aviation Festival Asia, Asia's leading commercial aviation conference is back as an in-person event for 2022 and we cannot wait to see what is in store. Returning to Singapore this June, the festiv...
The Pilot Survey 2022
Aviation has been one of the most significantly impacted sectors during the pandemic. Many aviation businesses are still having to work in survival mode. A stressful and pressurised situation has b...
You downsized your team in the pandemic, here's how to rebuild it
​The last 18 months have put even the most experienced aviation leaders under pressure, and many have found no alternative but to cut costs by downsizing their teams through redundancy. As we appro...
Leaders in Aviation Report 2021
Aviation has been one of the most significantly impacted sectors during the pandemic. Many aviation businesses are still having to work in survival mode and the demands placed on Aviation Leaders h...
Aviation Headhunter Job Profile
We are delighted to welcome Anita Wiseman to our specialist team at GOOSE Recruitment. Anita joins us as an Aviation Headhunter/Recruitment Consultant and offers a wealth of experience, having work...
Top 5 Pilot Recruitment Trends
The first half of 2021 has continued to be a challenging time for the aviation industry. However, with some encouraging but early signs of recovery of late, my team and I are happy to share our lat...
Business Jet Pilot Job Profile
At GOOSE Recruitment, we love to speak with Pilots in our network to hear about why they decided to pursue a career in aviation and how they got to where they are today. We were delighted to have t...