Aimee Simpson shares what life is really like working with aviation businesses and professionals as a Team Leader of Aviation Recruitment at GOOSE Recruitment.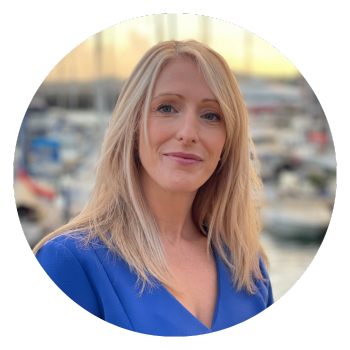 08:00 am – I arrive at the office after utilising our flexi time to drop my son at school and when I arrive most of the team are already here and preparing for the day. I use the first 30 minutes of my day to check if any emails need urgent attention and then check last week's weekly activity figures and prepare for the team's Monday morning meeting.
08:30 am – The team and I have our Monday morning meeting. We talk about our activity from the week before, sharing and celebrating wins, small and large. We also talk about any difficulties we have had and brainstorm ideas for how to overcome them. I then meet with each of the team individually to discuss the jobs they are working on, the clients they are building relationships with and their plan for the week.
10:00 am – Time to make a coffee and go through my emails, applications, and messages properly. This leads to me having three interviews to arrange, so I contact the candidates and confirm suitable time slots, before making the full arrangements and booking interview preparation calls.
11:00 am – I now spend some time sourcing candidates, looking through LinkedIn, and our database and head-hunting people I think could be suitable for open vacancies.
12:00 pm – I have a catch-up with Martin our COO to discuss last week's activity and performance and our plans for next week. We also talk about the events GOOSE will be attending and how we can improve the way our database works for us.
​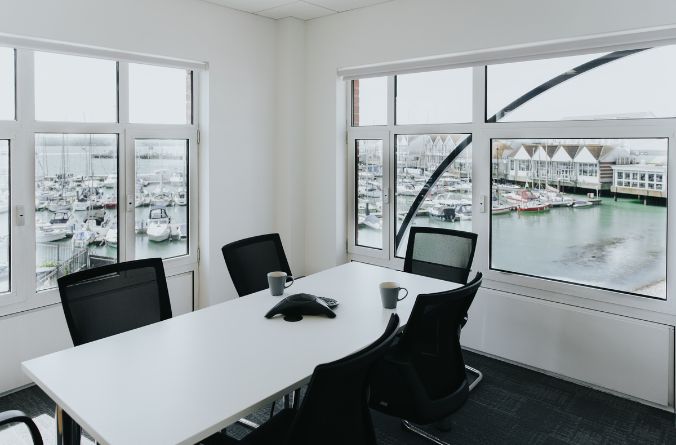 ​
1:00 pm – Time to break for lunch, as it was raining, I ate in the kitchen with colleagues and did some life admin.
2:00 pm – I take a Teams call with a charter brokerage we work with in France who are looking for several people to join their team. We discuss exactly what they are looking for and what they can offer to prospective employees to ensure we can get the right people for them.
2:30 pm – I spend some time assisting one of my team to put a proposal together for a potential new client who would like our assistance.
​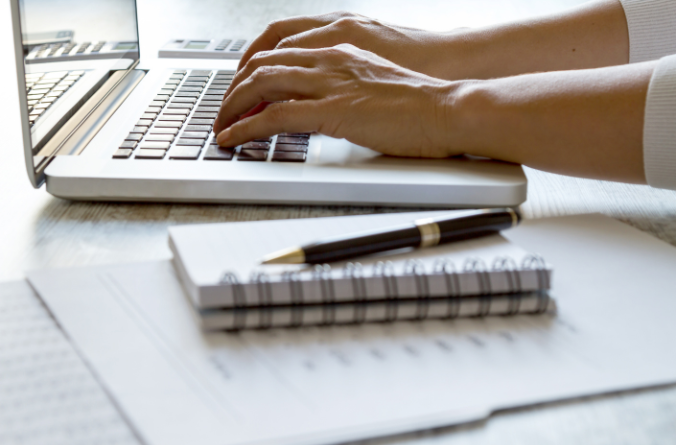 ​
3:00 pm – I receive an email from a broker I had spoken to last week confirming her interest in a vacancy I am helping a company in New York to fill, so I make the introduction and submit her CV. I then talk to another candidate that I am working with to discuss several of our clients that might be a good match for him.
3:30 pm – We are releasing an MRO and Engineering Survey Report this week, so I spend some time working out which of my contacts might be interested in reading the report.
4:00 pm – I catch up with a team member who was working at home this afternoon to see how the candidate interviews she had lined up with her client for Cabin Crew vacancies had gone and went through some points on compliance.
4:15 pm – I look over emails that had come in through the afternoon and action them or schedule actions for another day, booking a call with a candidate looking for a new C-Suite level position for Wednesday morning.
4:45 pm – I plan my day for tomorrow, to ensure I come in with a clear mind and know my priorities for the day.
​
If you're interested in a career with GOOSE, please get in touch by filling out the form below.
​
​
The MRO & Engineering Employment Survey Results Revealed
The aviation and airline sectors are continually transforming in line with market influences and customer needs. As the talent market in MRO and Engineering becomes increasingly complex, aviation b...
How to create your Employer Value Proposition (EVP)
​In a candidate-led market, standing out as an employer of choice in a competitive marketplace is probably one of your top priorities right now. How can you differentiate your business? What can yo...
Aviation Recruitment Market Update
Listen to this insightAs we progress into 2023 people strategies have continued to dominate conversations in aviation. We remain focused on monitoring the trends in the employment and recruitment o...
Results from The Pilot Survey 2023
Download The Pilot Survey 2023The past five years have been marked by significant ups and downs in the aviation sector. A period of exceptional activity was followed by the worst crisis the indus...
​Aviation events to attend in 2023
2023 is set to be one of the greatest years for events taking place across the diverse world of aviation. We attended some extraordinary events in 2022, but in 2023, we look forward to picking up t...
​10 signs you are ready for a new aviation job in 2023
The start of the new year is the perfect time for a fresh start. What better way to kick off the year than by securing a new job? How do you know if you are ready to make the move? As global people...
5 ways to set your new hire up for success
​Despite common misconceptions, the hiring and onboarding process doesn't end once your new hire has joined you. It's not just the first day, or even the first week that is fundamental in ensuring ...
Fail to prepare, prepare to fail
If you are a hiring manager or leader and succession planning is not the top talking point of your people strategies, you are not alone. Yet, in an ever-changing marketplace, I am becoming a strong...
Adrian Keating – Norse Atlantic Airways – Vice President Job Profile
​We last spoke to Aviation Professional Adrian Keating in 2020, when he was the Commercial Director of Air Transat. Since then, Adrian has gone on to become the Vice President of Sales, Marketing &...
How and why upskilling can improve career growth in Aviation
We live and work in a time where job security no longer comes from being employed, but from being employable. So, how do you remain employable in today's fast-changing aviation sector?Well as the A...
How to keep your new employee engaged - from job offer to start date
You have spent time attracting and interviewing candidates. You have made a great job offer, and this has been accepted by your favourite candidate. They have signed the contract, handed in their n...
Why do candidates withdraw from job offers?
Let me start by saying that whilst some candidates do withdraw from a job offer, this is not the norm. Changes in the aviation and airline marketplace have influenced some candidates to withdraw fr...